Estetika label starts with the compilation Dance For Belarus
New Belarusian label
According to the creator of the label Aslamin, Estetika is a project aimed at promoting Belarusian artists on the European market. "The idea was born spontaneously, one of the reasons is the situation with labels in Belarus," says Aslamin. "So far we haven't had house/disco labels in principle, although there are a lot of producers who make great music, many of them are known abroad. So I wanted to take things into my own hands and make a label that will allow us to release our material, which we will promote primarily at our parties and radio shows.
The first release of the label is a compilation Dance For Belarus, which will feature Johannes Albert (DE), Donald Dust (UK), Daniel Monaco (NL), Futuristant (NL), Rambal Cochet (RU), Fitzzgerald (BY), Schmoltz (BY), Leap (BY) and Aslamin (BY). "The title of the release speaks for itself," Aslamin continues. "We will dance for and for the benefit of Belarus. A significant part of the proceeds from the compilation will go to good deeds."
The presentation of the compilation and the label will take place on February 6 at the accidental point with DJ sets by Johannes Albert (online), Fitzzgerald, Schmoltz and Leap. Come to support a new endeavor. Look for details on Estetika's instagram.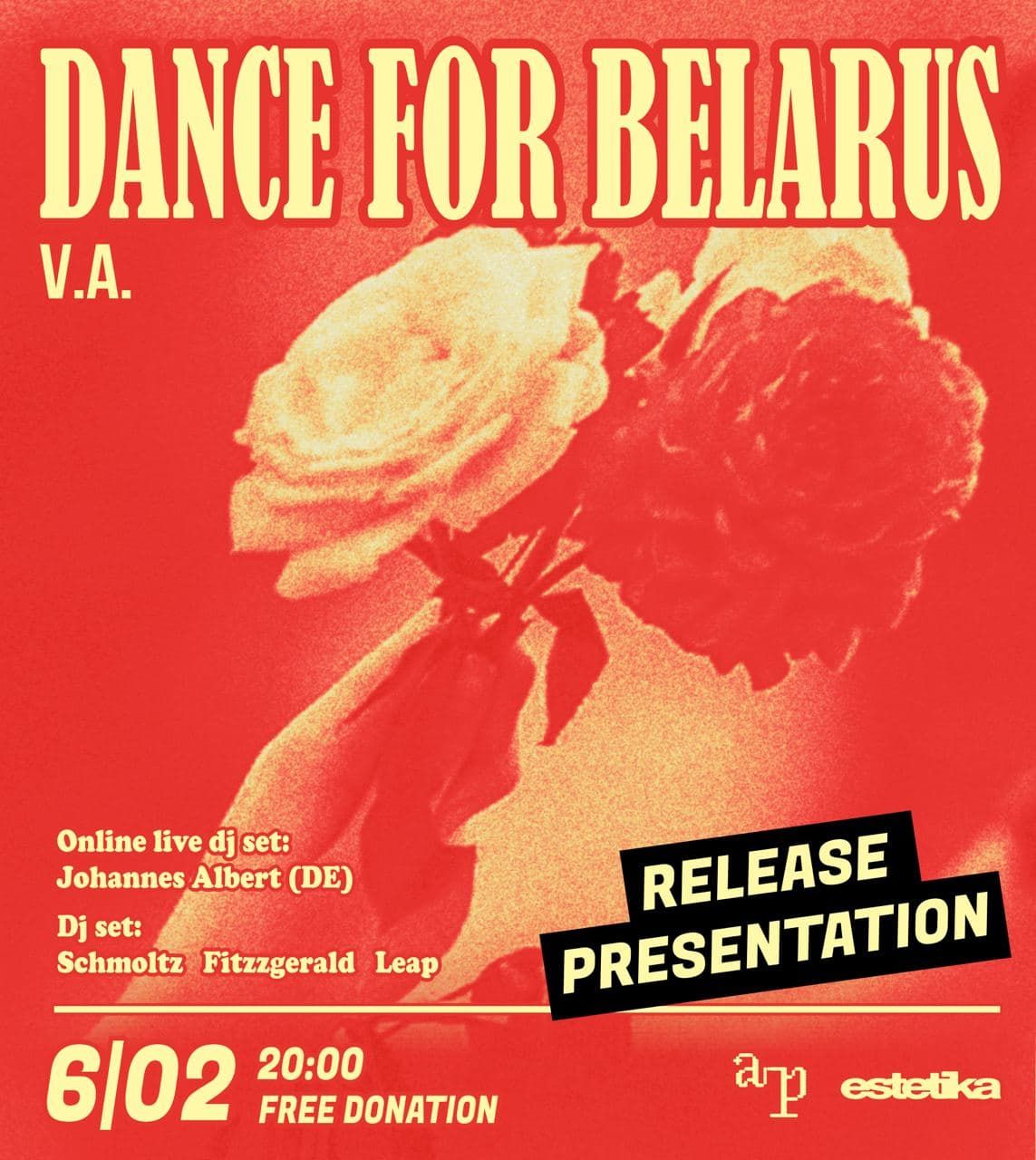 MORE NEWS