Plato Newsroom #2: Marco Lazovic, harmash, Ilya Semashkevich and others
Fine selection of new Belarusian music
Greetings earthlings! Here is the second episode of the Newsroom project, the new podcast from the Radio Plato team where we discuss the news of the Belarusian music scene. In this episode:
a fresh record by Marco Lazovic on Craft Music label;
full-length albums by Ilya Semashkevich and Vitalik Harmash;
singles, reworks, remakes, and remixes of Domsun, Sofia and Rajin, tochka K and Sneguole, Deepsk and Ain Souf projects.
Young indie electronic project Domsun will take us higher than we've ever been with the new single "Pines"
We begin today's selection with Domsun. This is a solo project of Barys Kliuchnikau, previously a member of Absolem Cloud. Now he is releasing melodic indie electronics with, let's say, a European flavor. We give Barys himself a chance to tell about his creative evolution:
"When I started with Absolem Cloud, I was still quite green. During that time, I learned a lot (about music-making) both on my own and from Yarik, my partner in Absolem Cloud. I kept producing stuff on the side that did not fit into that concept and kept getting shelved. Moderat-type sounds. Then I got hooked pretty hard on the atmospheric indie electronics, the pads, the breakbeats, blues and jazz vocal samples.
So this single has that kind of a peculiar vibe. The sound that I would call 'mobidigy', for combining Moby and the Prodigy. By the time I got making it, I basically departed from writing songs with lyrics. I was using samples and sometimes a phrase or two that fit the track perfectly so I used those like loops, copying them over. Lyrically it is based around just two phrases: "We are the eastern hearts, with the western fire" and "Pines will take us higher than we've ever been". The song is both about emigration and about feeling locked up in Belarus".
Deepsk reworks a track by the US post-rock band The American Dollar
The Belarusian artist Deepsk develops similar stylistic ideas. He has two mini-albums titled "Deep" and "Lee", as well as a remix of Iva Sativa under his belt. Today we present his rework of the track of the US post-rock duo The American Dollar called "Sometimes It Happens". The track was released as part of the album of ambient reworks of The American Dollar on the Belarusian label Ezhevika. Here's Deepsk about the track in his own words:
"The theme of this remix is the connection between nature and the city, especially at dusk. I wanted to convey the idea of motion while at the same time preserving the vibe of the original. Despite these being very heavy times, it is important to sow the seeds of love and kindness. These are the seeds that bring forth the most plentiful fruits. In my case, it's the music, so there is a lot more coming with my name on it".
Marco Lazovic's "Come To London" EP out on Craft Music
The vinyl news segment. A new record-pressing plant called Green Lakes Pressing is opening in Vilnius. Located in the middle of the Green Lakes Nature Park, which is not just a perfect destination to beat the summer heat in the city anymore. You can now also order a limited run vinyl pressing for your new EP after taking the dip!
Meanwhile, the Belarusian label Craft Music returns after a one-year break with a new EP by its resident Marco Lazovic. It's an EP inspired by the sound of the English club scene in the nineties and noughties, labels like Good Looking Records and artists such as Mike Millrain. Opener "Losin Control" sure is a compelling mix of electro and breaks that soars on cosmic lines with euphoric vocals in the distance. "Come To London" has a distinct garage feel to it with its crisp broken beats and there is more high energy but melody-rich breakbeat action in "Dark Gravity" while "Space Jazzy" is s super sweet and deep jungle cruiser.
The vinyl-only album will be released on June 26 through Juno distribution with a pressing of 200, so hurry up to pre-order.
Modular improvisations by Vitalik Harmash
We turn to the experimental side of Belarusian music and present Vitali Harmash's (a.k.a. i/Dex) new release "resonant scapes", which was released under his harmash moniker. "resonant scapes" is a series of modular improvisations recorded by Vitali in 2021-23, which invites the listener on an exciting journey through warm musical landscapes sparkling with sepia colors and noisy modular bubbles. Here's Vitali on the release:
"It so happened that I wasn't planning on making these into an album. About a year and a half ago, I assembled a modular and, as a modular freak does, started making dozens of generative patches where an oscillator played some line, and all this was sampled, textured, layered, and so on. And I shot everything that sounded more or less like music and posted it to YouTube, just like a proper old fart with a ton of synths. And then at some point, the puzzle came together and I thought to myself: "It's time!" So I think it's fair to say that this album is fully improvised. Generally, I do favor the approach of letting it sit a year or two or ten before releasing the music."
Icy cool, majestic electronics on the new Ill'ya Semashkevich longplay
One of the artists from our previous episode and half of the Variat duo Ilya Semashkevich has put out a solo release entitled "Snowflakes To Keep". The sound is thoughtful, unhurried, cold electronics that twist our consciousness like snowflakes into a majestic, sometimes brutal dance. Here's what Ilya had to say about it:
"Snowflakes" is a collection of works around the theme of "take a walk through the white dream". And by "white dream" I mean a state of detachment at its peak, something like a living tabula rasa, which you both fear and desire, and without accepting which and coloring it in there is no moving forward. The age of the ideas contained in this album ranges from a couple of months to six years. I spent most of that time thinking about the context, and the significance of this music for myself. My main question was "why do I need it at all?" At different times in the process I felt the extreme opposites: sometimes strongly fulfilled and guided and sometimes just destroyed and incredibly impeded by the answers I was getting. So I decided to represent all of that in the album."
Sneguole made a remake of the yet-to-be-released song by tochka K
"A​d​d​a​ł​o" is one of the songs of the new album that I am currently working on, – says Horadnia musician Jaŭhien Kučmiejna the man behind the tochka K project. – The published song is a remake made by Sneguole. I gave her a wireframe version of the sketch, and she came up with the whole electronic shell for it and added the violin parts. One of those cases is when the remake appears before the original. The song was written back in 2020. The original will be mostly guitar, there is no guitar riff in the remake."
Ain Souf remixed a track by the Israeli project Do You Like Trains?
The next track, a remix to be precise, comes from the resident of the Sidechain collective and radio show Ain Souf. He reworked the single called "Ray P Chllng" by the Israeli musician Do You Like Trains?. Both the original and the remix are published by Ezhevika label. Here's Ain Souf about making the remix:
"Konstantin Kourianov from the Ezhevika label approached me with the idea to make a remix. He offered a choice of two tracks. I chose a track by Do You Like Trains? probably because it had more elements I could play with while remixing.
Right now we are actively working on (promotion of) the Blue Tape label together with Julia Koffie, getting the tracks from it playlisted and included in mixes we are most interested in. At the same time, we are working on two other compilations with exclusive material. So as they say, stay tuned!
Safia & Radjin release a springtime love track
Miensk beatmaker Radjin together with a young artist from Žodzina Safia release a new single "Iskry" – a romantic spring love anthem. More details from Radjin himself:
"Iskry" is our second collab. "Berega" was the first one, and I was only sound-producing on that one. Here I also act as both a performer and a lyricist. We wrote it on February 14th, Valentine's Day, inspired by how we spent it. This is a spring track about love, about real feelings, about the moment of the very beginning of romantic love.
---
That's it for today. This was the second episode of the Newsroom podcast – the music news show by the Radio Plato team, where we gather info about the news of the Belarusian electronic music scene. The podcast is brought to you by our team: Reemotto, Stwone, Helga, Krik, Schmoltz, Nadya Ya, Stereobeaver and KorneJ. Cover art by chernova.ya. If you're a Belarusian making music, share it with us on social networks and we'll share it with the world in our next episodes. Subscribe to the podcast on streaming platforms, support us on Patreon, or simply Paypal us a donation – this helps us do more cool stuff. Fight for your right to party and see you soon!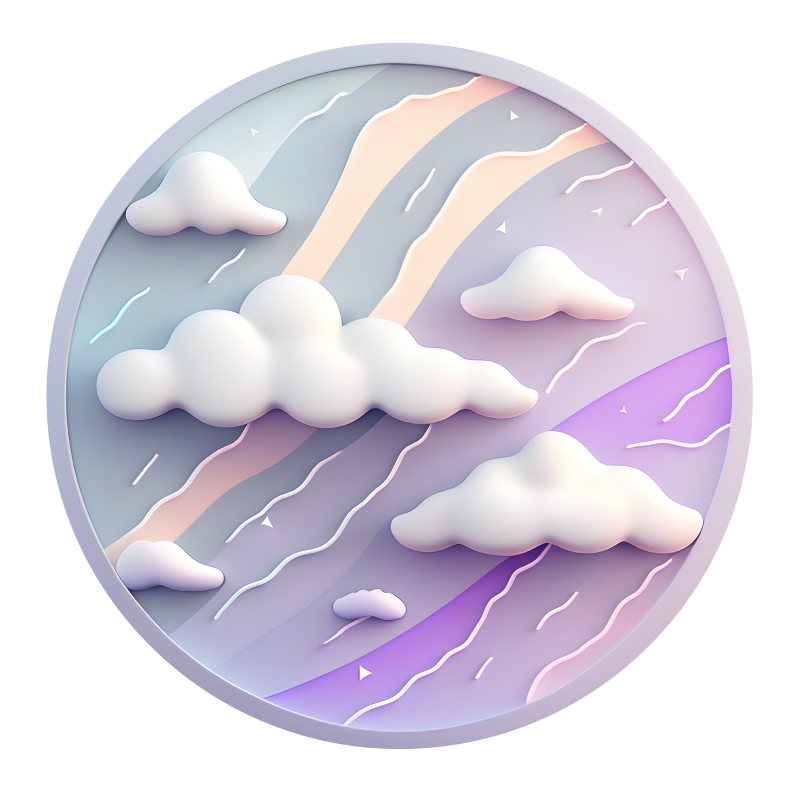 Manage & Improve Your Mental Health
Mentalio is a mental support application designed to help people with depression, stress, and anxiety through clinically proven methods and techniques.
MORE NEWS