Plato Newsroom #3: VVaxplay, Dlina Volny, Dusia, Laurel, and others
A bunch of new Belarusian music
Hello, brothers and sisters! Here is the third episode of the Newsroom project, a news podcast from the Radio Plato team, in which we talk about new Belarusian music with comments from the artists. In today's episode:
a new project of VVaxplay by Anya Zhdanova and Stas Murashko;
a red vinyl from Dlina Volny;
IKTN remix of a song by D.JAZA;
a new track from LOSTSLEEP out on Menka label;
the new album "Ogon' Prostit" by Dusia;
a track from the new Dobro label cassette, curated by our man Iner;
DJ Laurel shares the details of making a new remix;
an exclusive sneak peek of a Deepsk track from the new compilation "Miracle XI" coming soon on the Ezhevika label;
charge up with boisterous electro with a new EP by DJ Edghar;
and to top it off, getting our minds blown with the new release by the cult band Magical Unicellular Music 12.
This episode came out quite hefty, so listen up quickly!
"Deepest Fall" – new single by VVaxplay. Affected by the full moon
Our first guests are VVaxplay – a duo made up of Ana Zhdanova and Stas Murashko, a former member of The Toobes and SOYUZ. We are talking to Ana about their third single "Deepest Fall" and the beginnings of the project.
– At the end of January 2023, Stas dm'd me that he had moved to Warsaw and would love to meet up. We met at the studio, jammed a bit, then he showed some new sketches. It turned out that he has tons of unreleased instrumentals and he has been very prolific recently. Initially, there was no idea to form VVaxplay – we just wanted to record a few demos and see what happens. It turned out to be a fun process, so we decided to go with the flow.
As for the title "Deepest Fall", we made the track first and then one day on a full moon night Stas dm's me that he broke his palm and is going to get an X–ray and get a cast put on. I joked that the X-Ray would be perfect for the cover because that song is about a fall. A metaphoric fall, supplemented by the results of an actual fall on the cover. So that's how the cover art came to be.
We plan to arrange an acoustic version of our songs that would be easier to play live, as well as rehearse them with a full line-up and start playing shows. We are also working on new tracks, and plan on finishing the album by the fall so we have a full live show tracklist.
Dlina Volny has released the album "Dazed" on red vinyl
Welcome back to our regular vinyl segment. Brut-pop trio Dlina Volny released the album "Dazed" digitally a year and a half ago. And now you can order a stylish red vinyl with a special message from the group. Here is vocalist Masha Zinevitch with the details:
– The record was released by our label Italians Do It Better. There were huge delays because of a covid vinyl boom clogging up the pressing plants with the likes of Adele. But we finally got our red vinyl pressed, and you can get it too by placing an order on our Bandcamp. We send it out ourselves, so you can ask for a personal note from us while ordering. We will be delighted to see you at concerts across Europe this summer, so follow us on social media.
New dancefloor-oriented pop house remix of D.JAZA by IKTN
Next up is a Belarusian beatmaker IKTN who made a remix of the song "The Stars Will Dissolve" by pop singer D.Jaza. Here's the artist at the start of their collab:
– D.Jaza and I first got acquainted on Instagram. I saw her in targeted ads, I liked her music, and I dm'd her about doing something together. From that moment on, we became fast friends and began working productively on joint projects. There's another track of ours coming out soon that I produced the beat on. I think we are looking at putting out a whole album together soon.
Ukrainian artist LOSTSLEEP released the single "Recovery" on the Belarusian label Menka
– I started working on music when I was 14-15 years old, but LOSTSLEEP appeared only in 2018. It was like an indie-pop experiment for me, where I tried to create an unlikely pop sound. I was a huge post-rock head as a teenager and always wanted to do something in that vein. But over time, my music changed along with my musical tastes, and in general, there were many reasons (why I diverted from that kind of sound), both personal and external. Now I'm going back to my post-rock roots, the sound that I once started with.
The single "Recovery" was written last spring, and its sound is my homage to the beloved genre. So the title does reflect the theme of the track, it is a recovery of sorts. To be more precise, it's about inner recovery, putting work into finding balance and peace. It was very a relevant theme for me last year. So that is the idea behind the track.
The new album is scheduled for August 4. I'd say it's one of those guitar-heavy albums. Its message is that despite all the fears, sadness, and sorrow, you need to keep on moving ahead. And find reasons to feel happy living your life one day at a time. Sending wishes of peace, happiness, and well-being to every listener!
Pop singer Dusia Shukshina reinvents herself in a synthpop sound on her new "Ogon' Prostit" LP
Her project Dusia has been in existence since 2018. Since then she has released several full-length albums, collaborated with the likes of Nike Borzov and Kirpichi. While in the past she mostly accompanied herself on the piano, the latest album showcases a rich palette of synthesizer timbres. We ask the singer how it came to be.
What was the journey from the conception of the album to its release?
– In 2019, I wrote the song "Vremia Idet", which I sent to Andrey Levkovich (Magnetism). He wanted to shoot a video for it and started making an arrangement that would bring out the best in the song. After some time we put that track on the back burner where it has been for the past two years until recently I dug it back up. That's how the work on the album got started.
This album has a sound distinct from your previous work. What made you go in this synthpop direction?
– In general, I love heavy music, stuff like Amon Tobin, Aphex Twin, Psychea, and Cocorosie. But I realize that my voice does not work for those genres. So Andrey and I put in a good amount of work together into trying to make these songs shine in the best way they can.
Who helped create it?
– Andrey Levkovich I would say was fully present, more than he helped out here and there. He sort of provided the environment for it. Alex Valkov helped with the recording, Mediacube with distribution, and last but not least Scott Sorenson from Los Angeles, who did the mastering. By the way, he is the sound director at Headspace (the guided meditation app company).
July 15, smack dab in the middle of the summer, Dusia will do the album premiere, so stay tuned for details. She is also working on a live show heavily featuring her Elektron groove box. You can follow Dusia here.
Iner releasing a fourth installment of the Dobro cassette compilation series
Our next guest is Iner, who is the head of the Dobro label. A few words from him about the new Dobro Tape 004 cassette:
– The cassette features a couple of Russian names, such as Vesha, Scruscru, DJ Yesyes, DJ Krug, and my joint track with Nikita Buch, who added a funky bassline to (my) song. In addition to the Russian guys, there are a number of strong overseas producers on the compilation, such as UC Beatz, Will Buck, Max Caesar, Borka & The Gang and my good friend from Latvia Will Sonic.
Music master DJ Laurel talks about his new remix of "Guillermo" by Leaf
– This project was quite difficult to accomplish. Painstaking work, the project with quite a background. Seven months ago, I was contacted by one of the German publishers Leon El Ray, label runner of Electric Friends Music. He asked me to do a remix as well as participate in the (recreation of) the original version of "Guillermo" by Leaf.
He just got back from a party in Germany where he had heard the DJ play this song. Later he went on to get a copy of "One More...Leaf" LP from 1981 by them on Discogs, a rather rare record. Leaf turned out to be a German jazz-funk band, and Leon managed to contact one of the musicians of this group Georg Crostewitz, a professional guitarist, and one of the leaders of the group. Unfortunately, the masters were gone for this 40-odd-year-old record. So Leon asked the British sound engineer Philip West to make a high-quality vinyl rip of the track from the LP he had purchased. After that, the guys sent me the tracks necessary to start working on my remix.
The idea was to reconstruct the original version with a new sound, as well as make a whole new remix. Other artists got involved quickly: in addition to Georg Crostewitz himself providing an excellent guitar solo, Portuguese saxophonist Bruno Soares recorded a cool session for it. The release was released on May 18 in all leading online stores.
Ezhevika label has released a new chill-hop compilation "Miracle XI"
The Miracle series is a kind of who-is-who of progressive electronic music from residents and friends of the label. The head of the label Konstantin Kourianov had this to say about the eleventh installment of the compilation series:
– It was not easy to get over the hump of ten releases two years ago due to a number of internal and external reasons. But, fortunately, we managed to get into the groove and since the beginning of this year, we have been on a steady schedule of one release per week. This compilation features tracks by artists from all over the world, including Italy, Ecuador, Japan, India etc on this VA. Of course, Belarus stands proudly represented as well, with Deepsk and Ain Souf.
Also, make sure to check the Belarus Electronic Radar Spotify playlist curated by the guys from the label where they constantly share good sounds from the Belarusian electronic scene.

DJ Edghar delivers fresh electro on Untitled EP
In electro news – check out the intriguing new release by DJ Edghar. Recently his track "HAMAM" was featured in the Identified Patient mix for Crack Magazine. Here's Edghar about what's going on:
– The release of Untitled EP was not planned ahead, it came out spontaneously. I heard this acappella used in other genres. I was quite surprised to find my track used in a Crack Magazine mix. I discovered it randomly googling myself two months later. I'm working on a new EP right now, I got two tracks finished.
Magical Unicellular Music 12 creates music for Ukrainian tankmen
And finally, a freaky release from the cult band Magical Unicellular Music 12 with the bulletproof name "Music for Ukrainian Tankmen". These are three large-scale doom-kraut-rock canvases recorded in Batumi, Georgia by the members of the Solntsetsvety collective. They responded with cryptic audios straight out of Twin Peaks' Black Lodge (check out the voice memos!) so we had to ask them for subtitles for our readers.
Tell us how the release came to be?
– Everything happened so quickly we didn't even notice.
What projects are you currently working on?
– We chew our lobio. We are working on biological weapons projects. We thank Sun Ra for the sponsorship.
What are the most difficult obstacles on your way?
– It was difficult to answer these questions.
---
That's it for today. This was the third episode of the Newsroom podcast – the music news show by the Radio Plato team, where we gather info about the news of the Belarusian electronic music scene. The podcast is brought to you by our team: Reemotto, Stwone, Helga, Krik, Schmoltz, Nadya Ya, Stereobeaver and KorneJ. Cover art by chernova.ya. If you're a Belarusian making music, share it with us on social networks and we'll share it with the world in our next episodes. Subscribe to the podcast on streaming platforms, support us on Patreon, or simply Paypal us a donation – this helps us do more cool stuff. Fight for your right to party and see you soon!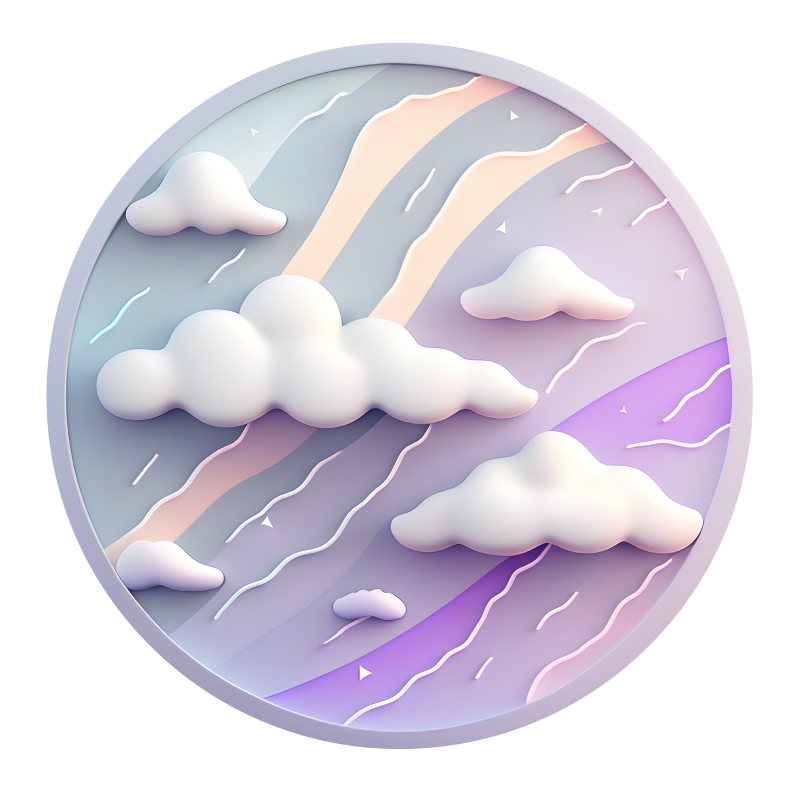 Manage & Improve Your Mental Health
Mentalio is a mental support application designed to help people with depression, stress, and anxiety through clinically proven methods and techniques.
MORE NEWS