Plato Newsroom #4: Šuma, Babina Leta, Eng8 and others
Fresh Belarusian stuff
Greetings earthlings! You are listening to the fourth episode of the Newsroom project, a news podcast from the Radio Plato team, in which we listen to new releases by Belarusian artists and their own comments. In today's episode:
Šuma records her version of the song "Kupalinka" and is going on tour;
New electronic project Babina Leta;
Ihar Yukhnevich talks about an art residency in Tbilisi;
Łajtovy releases a tender-sounding EP;
Tactical-grade broken beat mix from Eng8 – a perfect end times doom-scrolling soundtrack;
Bonus track: new song by a Minsk chanson cabaret outfit Wagon Buffet.
Sit tight and listen up, here we go with the details.
Šuma releases her own version of the song "Kupalinka" and goes on tour
The episode opens with Šuma, a Belarusian band that masterfully combines authentic traditional folk singing with modern electronic sound. Recently, the duo announced that they are going on a concert tour, which will be called the "Kupalinka Tour". Rusia, the vocalist of the band, describes the new track in her Facebook post as "giving you wings and a bit more lightness. Because roots heal the soul. The new Kupalinka is not a dreary song, now it's a total banger". We're curious how Šuma is doing these days and what are their plans for the tour. Here's Rusia with the answers:
– Over the past three years, we have emigrated to different countries and only met sometimes, while living apart, and this whole experience has changed us a little. Aliaxei Budzko went through his own transformations, and while I went through three waves of emigration, and, like many, felt a bit traumatized by that and quieted down for a while.
I work within the framework of vocal music therapy, and my practice has helped me to rethink the power of traditional singing. Group singing, psychoacoustic effects of sound on the human condition – these are the things that we are now actively using in our work. So nowadays we alternate between the two approaches: therapeutic concerts for the Belarusian audience and cultural and educational shows for everyone else. It is to the Belarusian audience that we direct this therapeutic approach. After all, only we ourselves know what happened to us, and only within our Belarusian circle can we feel free and freely self-reflect. My ambition is to make Šuma a safe space to recharge for Belarusians, a group therapy institution, and an island of maternal warmth, which makes a concert feel like a mother's warm embrace.
Šuma generally has an in-house sound producer, but this time we collaborated extensively with others. The sound production duo behind "Kupalinka" is Alexis Scorpio and Stas Bublik. The record is also featuring a group of male singers comprised of Piotr Klujeu, Yan Papkou, Aliaxei Budzko and Stas Bublik. As for future releases, I am currently working on a bunch of obscure authentic chants. We are also morphing our sound, we'll have new arrangements for some of the most known songs. We are switching to a new model of releasing material as singles + remixes. We are releasing the project stems for everybody wishing to try their hand at remixing the "Kupalinka" for free as well. Another part of the single release campaign is the music video featuring Belarusians currently residing in Warsaw. It's an inspirational video about Belarus we are striving to build here for ourselves.
Thanks, Rusia! I took a peek at the tour dates. It starts on June 2 in Vilnius and goes through all the major destinations of Belarusian emigrants: Tallinn, Gdańsk, Batumi, Tbilisi, Prague, Kraków, Warsaw, and ends in Kyiv. How did you manage to secure a date in Ukraine's capital?
– We are still not 100% sure about that date yet. If it works out, we will be more than happy to have the live show there, we shall talk on behalf of the Belarusian diaspora and Belarusian people, and I hope the dialogue is a success.
I also want to invite everyone to a big festival called "Noc Kupały" that will take place on a small lake in Warsaw on July 1. From batleika (traditional Belarusian puppet theatre) to the rave: there will be activities for children and adults alike, an evening concert, roundelays, bonfires, and traditional group singing. Come celebrate together!
"Kupalinka" premieres online on July 1, follow Šuma on social media so you don't miss it.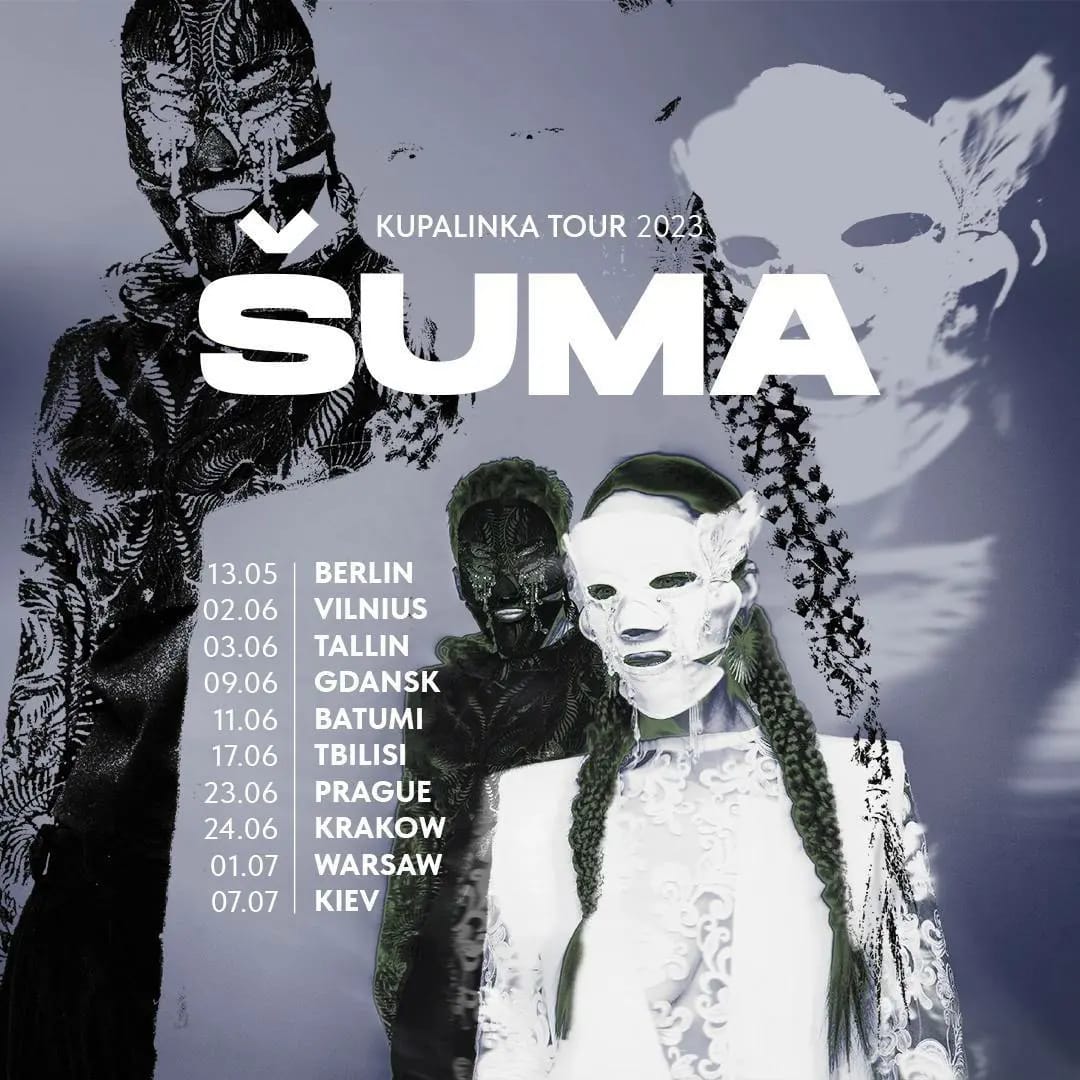 New electronic project Babina Leta
Follow the rise of the new star of the Belarusian scene: Babina Leta has released an eponymous debut EP. It includes three tracks that sound like a journey through ambient, folk, and electronics, with the flavor of Indian summer, but also carrying a thick, viscous energy in its sound. Babina Leta is a joint project of Stroppy Pie and Ilya Semashkevich. Stroppy Pie tells us how this collaboration came to be:
– We have been planning to meet up and work on music together for quite a while. And finally, I made it to the studio! When the sounds started coming together, there were no deliberations on whether we should start a new project for these tracks or not. We just wrote the whole EP in one day.
When you hear the release, you will understand that it is called Babina Leta for a reason. I always carry the themes of feminism, femininity and female energy in everything I do. This EP is permeated through and through with this energy. It's very romantic, and light, but the last, third track is quite complicated and flashback-y.
We had to really scrap for a time in order to make this release happen. And free time is indeed a rare resource for me. Ilya had been calling me up about this all last year or so. I need to come to Ilya's again!
Ihar Yukhnevich participated in an art residency in Sakartvelo
And now we zoom over to Sakartvelo, where Ihar Yukhnevich, a.k.a. DJ Designer, spent six months in an art residency, with musical improvisations, jam sessions, and regular concerts. An album has been released as a result of that time. "The Great Spectacle of Flying Saucer Taking Advantage Over Our Poor Children" has 6 compositions embodying ideas of musical freedom and experimenting, that are good for your health. We asked Ihar for more details on the art residency and the release:
My friend Araik Vietinghoff and his girlfriend Varvara Simonova have been renting a sizeable apartment (in Tbilisi) since 2018, which is a former sculptor's workshop. Araik has set up a studio there: drums, guitars, amps. The residency is self-funded: rent is paid by current residents.
I took part in the residency there twice: the first time over was less eventful, but this time around it was rather action-packed, with constant jams and regular Sunday concerts with different line-ups. During the autumn-winter of 2022, while I was there, I had a chance to participate in three of these shows. This release is a recording of one of them. Armenian musician Vardan Paremuzyan plays the drums, Araik Vietinghoff on pianos and guitar, Stepan Kachalin on trumpet, and myself on the synthesizer. This is improvisational music, which is rather a snapshot of the moment of interaction between the audience, the setting, and the musicians. The recording serves as a document of that show.
Łajtovy releases the "Spirali" EP, followed by the single "Poŭnia"
Our next artist Łajtovy has been featured in our first episode already. During this time, he managed to release a capsule EP "Spirali" together with singer SwaggieBloom, as well as the lyrical single "Poŭnia" (Full Moon). Word to Łajtovy himself:
– Actually, this release has a very long history. The lyrics for the first two tracks have existed since 2020 in the form of voice memos on the phone. The third track was being written in chunks since 2021. When I created more or less good-sounding demos, I felt that they were lacking a female voice. When I met SwaggieBloom, I understood at once that hers is the voice I had been looking for. And literally a week or two later we went to our friend Andrey Kurs' studio. He is the beatmaker on "Sonejkam". We wrote everything in one day, except for the intro, which was recorded separately. This release is about nature and the love for it. I would call them ritual songs because they always guide me. I've been wanting to record something filled with light for a long time.
The next release after "Spirali" is the single called "Poŭnia". It has a more gentle and melancholic vibe to it. I'm currently working on an album that will be called "Voda I Yeyo Otsutstvie". This is a Russian-language album with six tracks. I hope it's finished by mid-summer.
Eng8 recorded a very angry mix, a perfect soundtrack for the doom-scrolling times we live in
Minsk producer eng8 mixes an acid-techno vibe with breakbeat and electro sounds in his work. His recent rage-filled mixtape called "OutRage" sounds like a perfect soundtrack for the doomsday clock news of today. Let it all out, don't be ashamed. Word to eng8:
– My latest mix "OutRage" turned out rather furious and thunderous, which sounds indicative of my current state of mind. I have been fascinated with broken techno lately, the more industrial side of it. As for the tracks used in the mixtape, they come from the likes of Swarm Intelligence, Primary Node and Patrick DSP. I have used four tracks of Umwelt's weaponized electro in the second half of the mix as well as a recent track of my own that I recorded back in March last year. I hope the boisterous energy of this mixtape is well-received and I appreciate all the feedback shared by the listeners on social media greatly.
Wagon Buffet song "Blagodat'" is a reminder of the simple joys of life
And finally, a new song from Minsk cabaret chansonniers from Wagon Buffet. It is called "Blagodat'" and it is the embodiment of the good-feel vibes done with a roaring twenties twist. We give the floor to vocalist Piełahiej Vyṕ:
– Back in 1920 Wagon Buffet was all the rage across the largest cities of the time: London, Paris, New York, Berlin, Hlybokae, Staryja Darohi. Back in those days, we were also being booked for private shows. One of which was a New Year's Eve 1920-1921 party for one of the luminaries of the era, Mr. Nikola Tesla. He partied so hard to our songs that he accidentally dropped a glass of a frothy beverage onto one of his contraptions. Which exploded and transported us to the year 2020 Minsk. Of course we were a little upset, as we were only picking up steam back in our era as the stylistic trailblazers of the roaring (nineteen) twenties. So, first we had to catch up on all of the music of the past hundred years, and then begun mixing together all of our favorite ingredients of the past century's musical heritage.
This track is about finding pleasures in the tiniest things in life. The single is accompanied by a high-concept music video. In it, yours truly humbly rests under the chestnut trees of Montmartre (as the main alley of Minsk's Avtozavod borough is called by the locals) demonstrating how the joy of life is in the little things.
---
That's it for today. This was the third episode of the Newsroom podcast – the music news show by the Radio Plato team, where we gather info about the news of the Belarusian electronic music scene. The podcast is brought to you by our team: Reemotto, Stwone, Helga, Krik, Schmoltz, Nadya Ya, Stereobeaver and KorneJ. Cover art by chernova.ya. If you're a Belarusian making music, share it with us on social networks and we'll share it with the world in our next episodes. Subscribe to the podcast on streaming platforms, support us on Patreon, or simply Paypal us a donation – this helps us do more cool stuff. This was Plato's Newsroom. Keep Calm and Carry On!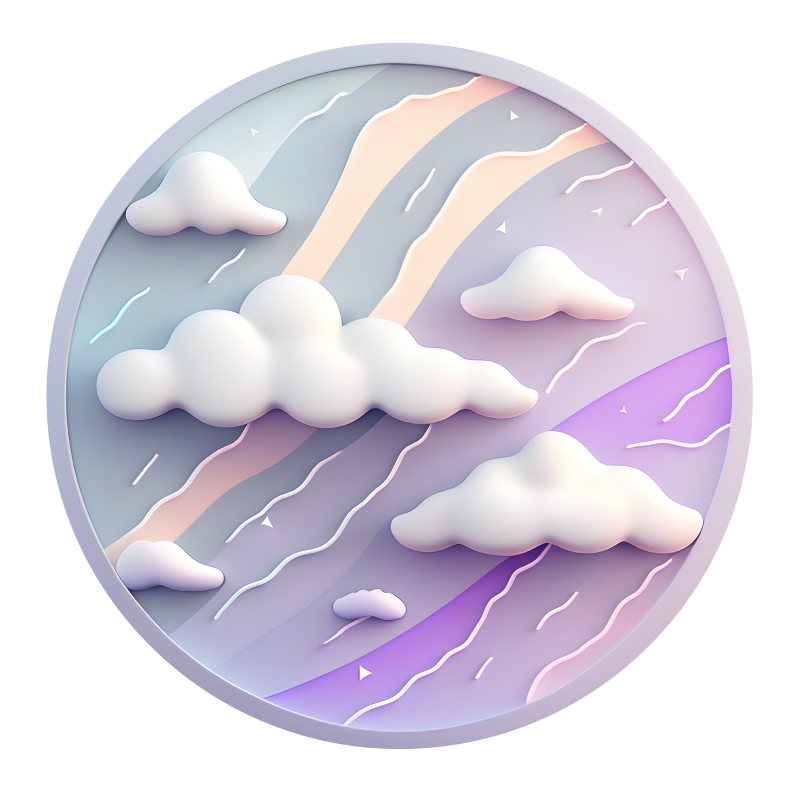 Manage & Improve Your Mental Health
Mentalio is a mental support application designed to help people with depression, stress, and anxiety through clinically proven methods and techniques.
MORE NEWS