Plato Newsroom #6: Iva Sativa, Botanic Project, РСП X Poliakowa, Rap&Vogue & others
Fresh stuff from Belarus with love
Hello everybody! Here is the sixth episode of the Newsroom podcast from Radio Plato about new Belarusian music. Here's what's coming up in this episode:
new album by Botanic Project;
Iva Sativa with new single "Dadomu";
conceptual über-techno from Rap&ampVogue;
live improvisations from the Dcomas project, run by musicians Dmitri Koteshov and Serge Mokrinsky;
new school rap with a killer beat from NPX O.G. aka Lil Napitak;
romantic new school rap from the young rapper Trince;
Visual artist Carolina Poliakova with the video for Razbitaje Serca Pacana.
Gather roommates around the receiver, we're starting the transmission!
Reggae band Botanic Project has released a full-length album called "Muzyka Sfer"
We're opening with a band that has already firmly established itself in the Belarusian musical pantheon – this is Botanic Project. The guys recently released the album "Muzyka Sfer" and it sounds like a new chapter in Belarusian reggae. We contacted Klim and Kesha and asked them about the new release and how things are going with the band right now. We give the floor to the guys:
Klim: The album is very iconic for us. In 2016, I got nine years (prison time) for weed possession in Belarus. I was lucky enough to find a guitar and compose songs in the prison's rec center. This is where the bases of the songs for this album were created from 2017 to 2020. Then I had to put it all together with the help of Kesha and the guys from the Addis Abeba band – bassist Alexander Gelikh, who mixed the album, guitarist Lesha Leshi, keyboardist Timur Reizis, drummer Lesha Tarasik, percussionist Nikita.
Kesha: We are living in Łódź, Poland at the moment. We're busking, we have all our own gear, our own spot on the sidewalk of Piotrkowska Street downtown. Of course, we also do regular concerts. A big tour of Poland and neighboring countries is planned to support the album release, so follow us on social media to get the updates.
Iva Sativa shares details of creating the new single "Dadomu"
Our next artist represents a relatively young musical project, which nonetheless already gets a lot of likes from the listeners. Iva Sativa released the single "Dadomu" in April, and now tells us how it was created:
– I write the lyrics based on the music. First, I need a great beat, then the images and words start to come. A guy from Ukraine wrote to me once and offered me his beat. I liked it right away, and the phrase "dadomu, dadomu" immediately appeared in my head. Anton Akimov has been my music producer and for this one we also collaborated with Stas Chehovski and violinist Liza Bogomolova. At this time I am working on a new track, and it feels more like working on a whole new project. I want to get a big choir on the track. Not sure how it's going to turn out yet, but in my head it sounds amazing.
Rap&Vogue's übertechno single "Arbeiten"
The flamboyant duo Rap&Vogue has already covered the philosophy of French pigeons, now it's the turn of German rave orthodoxy. Here's Masha Monakova about the images that fueled their new single "Arbeiten":
– Dmitry Levkovsky and myself are not just musicians, but also film directors, which greatly affects the process of creating music. We always come up with visual imagery while working on a track. This is our first song in German. We were picturing the somber industrial landscape of Berlin filled with old dilapidated factory buildings which have now been converted into clubs and creative spaces. We always work with national stereotypes and the one about Berlin is its infamous nightlife and rave culture. "Arbeiten" is the first track of the new genre we call übertechno – a reference to another landmark German theme.
As directors, we could not do without some conflict and drama. In the song we have smart, strong, and even pregnant women fighting for their right to work while cute young guys are exploiting their struggle as a privilege for themselves. In order to be able to chill at a bar with a cocktail or glass of champagne.
"Arbeiten" is an experimental track where Dmitry was in charge of the sound synthesis and then together with our sound producer Diana Advocat polished the production to übertechno standards.
NPX O.G.: The Way of the Samurai
Next up is NPX O.G. a.k.a. Lil Napitak, who you might know from our previous episodes where we covered him working on a track by Łajtovy. NPX O.G. has a new track called "Shut Up" with a simply amazing new school beat, while the vocals and the overall production are equally creatively on par. The result is worth a spin. I asked him a few questions and was struck by the integrity of his creative project and life philosophy. Let's hear his story.
– Since the age of 12 I have been obsessed with music, I have played in the bands Višniovy Tort, Parason Ad Zorak, in the 2-step project ZUMA GRANNY. In 2016, I became interested in rap. At that time I was studying philosophy and was particularly interested in the contemporary ontology of materialism, and also lectured at the "Kislarod" creative space in Minsk. One day coming back from class I was ranting with a friend of mine on how we are the visitors from the future sent here to claim our right to the future. And right there as I said that, the metro underpass sign, spelled out nepexog for Russian word "переход", caught my eye. I realized that I'm all about this concept of transition/passage (Russian word "переход" combines meanings of both underpass, walkway and transition, passage – translator's note). Nepexog transitioned to NPX O.G. and was kind of prophetic of my life.
Although I have been making music for a while now, it's only recently that I began getting some recognition. When I was younger my musical taste was definitely add odds with my environment but I kept going. I have been making music even when I was homeless, I was coming up with songs in my head even when I was in prison (NPX O.G. has been incarcerated for 7 months in Russia – editor's note), I have been installing Ableton on every single computer that came my way.
Everything is based on belief, even probability depends on it. If you believe, you can make it happen, if you don't - you can't. You can never give up. Have I gone through all of that only to give up now? Learn to know yourself and don't let unimportant things hijack your attention. To know oneself is man's ultimate goal.
Trince and his sensual single "Zapakh"
– This track was written two years ago, – says young rapper Trince from Polack. – It just came out of me organically during an hour or so. It's very intimate, it's about the scent of a woman as the source of attraction and how it mixes with the scents of love in the room. The two penetrate each other, feel in, heal the wounds, and are ready to give everything that the other desires. My recent tracks are all about being in the moment, in the now. This track has been released by the Rude Content label. Future plans are hot, I have releases planned ahead for almost a year. Next single is planned within the next four to six weeks. Following that is the work on an album in collaboration with the artist called B-gosh.
Stream-of-consciousness improvisations from Dcomas project
An album by Dcomas caught our ears recently. It's called "Colonel" and was recorded live in Batumi. The project was created by musicians Dmitri Koteshov, who you may know from life on marx, and Serge Mokrinsky, a.k.a. phlegm87. This stream-of-consciousness recording is a perfect soundtrack to lose (or find) yourself in. More details from Dmitri:
– Serge and I met at the Podpolie 375 Belarusian music showcase in Batumi. There we decided to continue communicating more musically. We agreed on a date, met up, hooked up our gear – and came back to the surface about an hour later. We did not establish any concepts or the type of sound we wanted to achieve ahead of time. We just went with the flow right away. Batumi being a seaside town, I think that was a factor. All the decisions concerning this work were quick and spontaneous. So it is safe to say this is an entirely improvised project, a purely stream-of-consciousness piece.
Carolina Poliakova made a music video for the song "Rovar" by Razbitaje Serca Pacana
And last but not least is the music video for Razbitaje Serca Pacana's track "Rovar". It was created by Carolina Poliakova and the result resembles a lesson on the contemporary history of Belarus visualized. Here's Carolina with comments about the creative process:
– I was contacted by the Belarusian band RSP about a collaboration after one of their concerts. We met up in a studio in Kyiv in February 2022 to shoot Dzionia (one of the band soloists) on Chromakey. After the war broke out the project was put aside for about half a year. I am very grateful to the team of animators that help with editing the whole thing together. The entire project took a team of 10 people to complete.
---
That's it for today. This was the third episode of the Newsroom podcast – the music news show by the Radio Plato team, where we gather info about the news of the Belarusian electronic music scene. The podcast is brought to you by our team: Reemotto, Stwone, Helga, Krik, Schmoltz, Nadya Ya, Stereobeaver and KorneJ. Cover art by chernova.ya. If you're a Belarusian making music, share it with us on social networks and we'll share it with the world in our next episodes. Subscribe to the podcast on streaming platforms, support us on Patreon, or simply Paypal us a donation – this helps us do more cool stuff. This was Plato's Newsroom. Asta la vista and see you on the other side!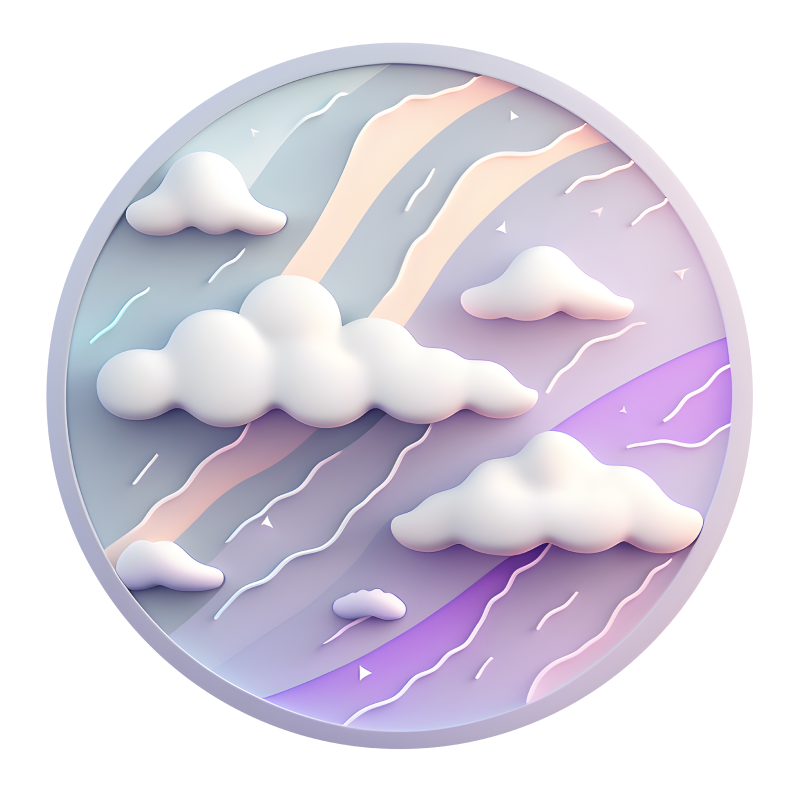 Manage & Improve Your Mental Health
WeatherMind empowers you with insights into how the climate influences your health. Offering tailored weather predictions, intuitive self-assessments, and reflective journaling, our app guides you in optimizing your health and comfort
MORE NEWS