Dee Tree and Alisa Ten's new release
A musicians' odyssey in the uncertain times
Minsk band Dee Tree and Moscow singer Alisa Ten recorded a small album for the Syrena Odyssey project, which tells about old jazz, conventional borders, the journey of the Mermaid of Warsaw and musicians who left Poland forever in 1939.
"The fates of many participants of those events, who walked from the Nazis from home with a pair of suitcases, are very reminiscent of our time and the events of recent months, when thousands of Belarusians began to build a new life and realize themselves in forced emigration," project producer Maxim Shumilin tells for Chrysalis Mag. "And just like then, music and poetry continue to give hope to the living heart, to remind us of the beauty of this world, in which creativity always opposes ignorance and aggression."
There are two tracks on the release. One is Dee Tree's version of the 1940s foxtrot "Blue Twilight" with music by Fanny Gordon and lyrics by Theodore Stiorkin. The second is like a magic spell from all evil, a poem by the poet Zbigniew Herbert "Box of Imagination" performed by Alisa Ten. The cover was created by artist Veronika Ivashkevich, who found the connection between this whole story in the image of famous mermaids from the Tractor Plant Neighbourhood in Minsk.
The vinyl can be ordered from Maxim Shumilin. It will be printed on demand.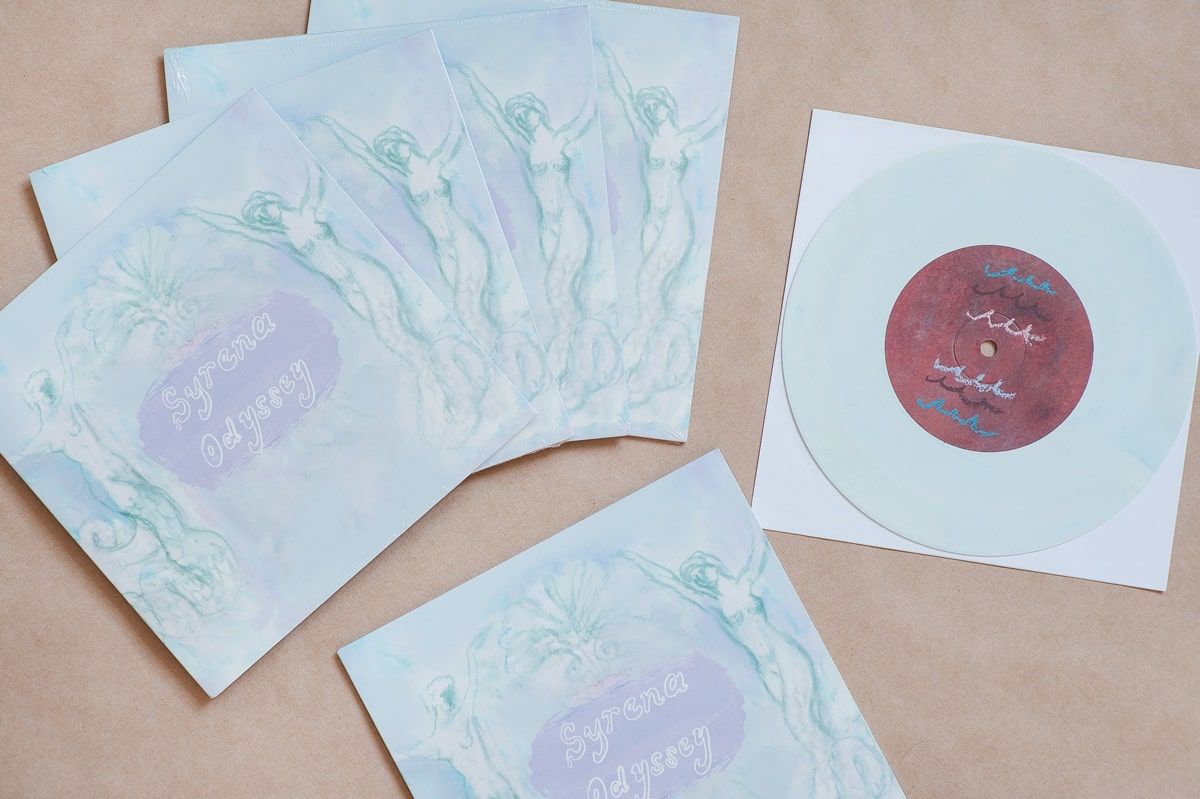 MORE NEWS